Frequently asked questions
How do I activate two-factor authentication (password + TOTP) on my account?
These instructions have multiple steps, and you need to configure both in an app, and in the control panel on our secure website.
---
Prepare app for TOTP
To activate Time-based One-Time Password (TOTP), you have to download an app that supports it. We recommend Google Authenticator which can be downloaded on Iphone, Android and Windows Phone. Alternatively, you can download Authy or another app that supports authentication by searching for TOTP in Appstore or Google Play.
When you have downloaded Google Authenticator, the app will show a picture similar this: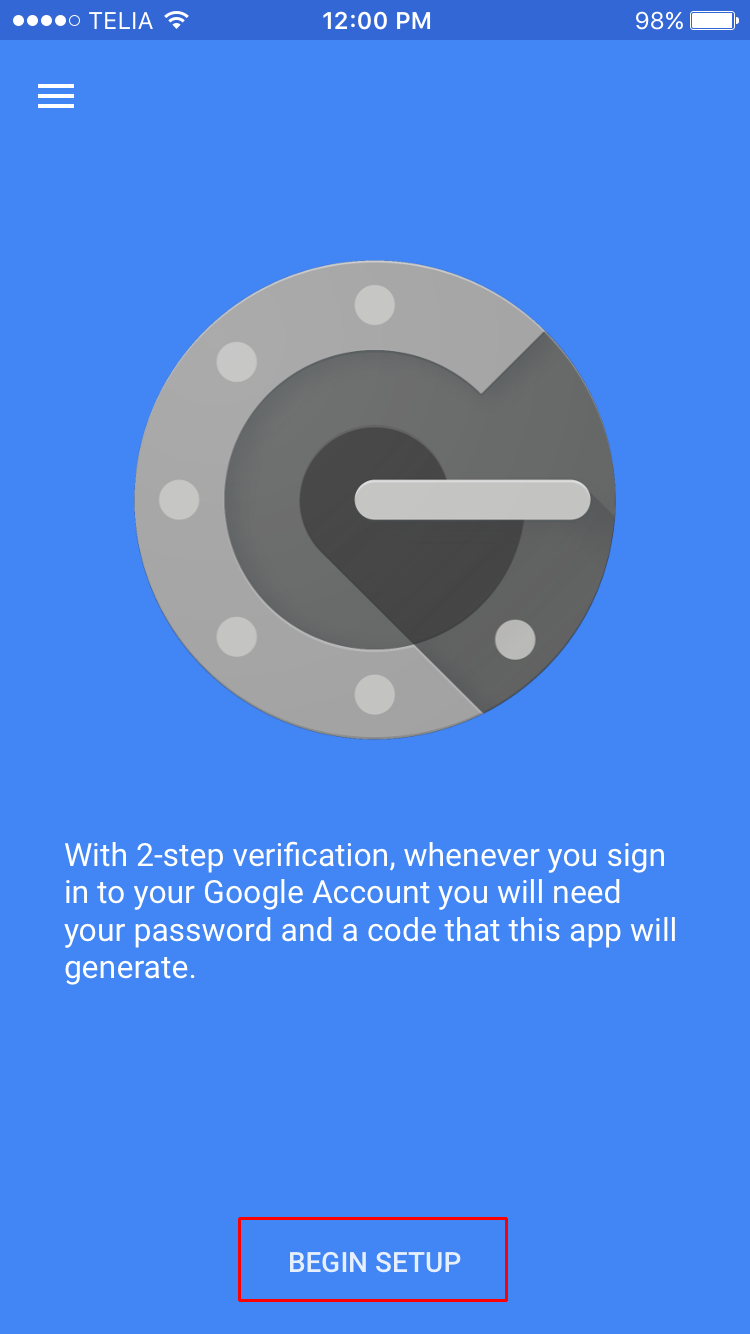 Choose "BEGIN SETUP"
Your Google Authenticator is now ready.
With Authy it will look like this: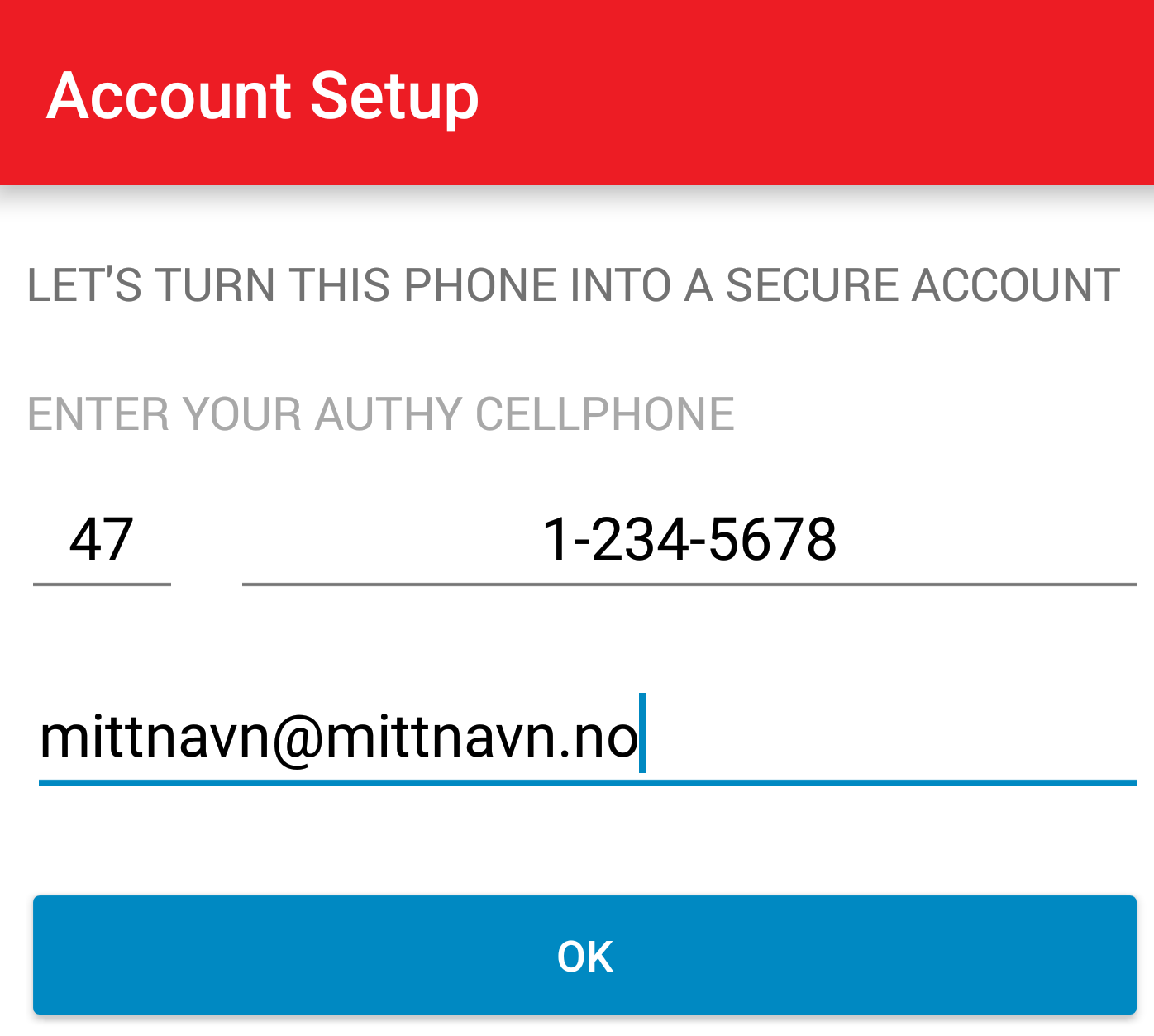 ---
Setup in our control panel
When you have activated Google Authenticator (or another app), you can log in on "My account" on www.domainnameshop.com/login. Start by clicking on «Account-information». You can check/change which information that is saved for your account.

In the middle of the page you will see "Login Security". It says "Normal login (password)" as the default choice.

To activate two-factor authentication with TOTP, click on «Two-factor authentication (password + TOTP)». Click on «Save Changes» at the bottom of the page.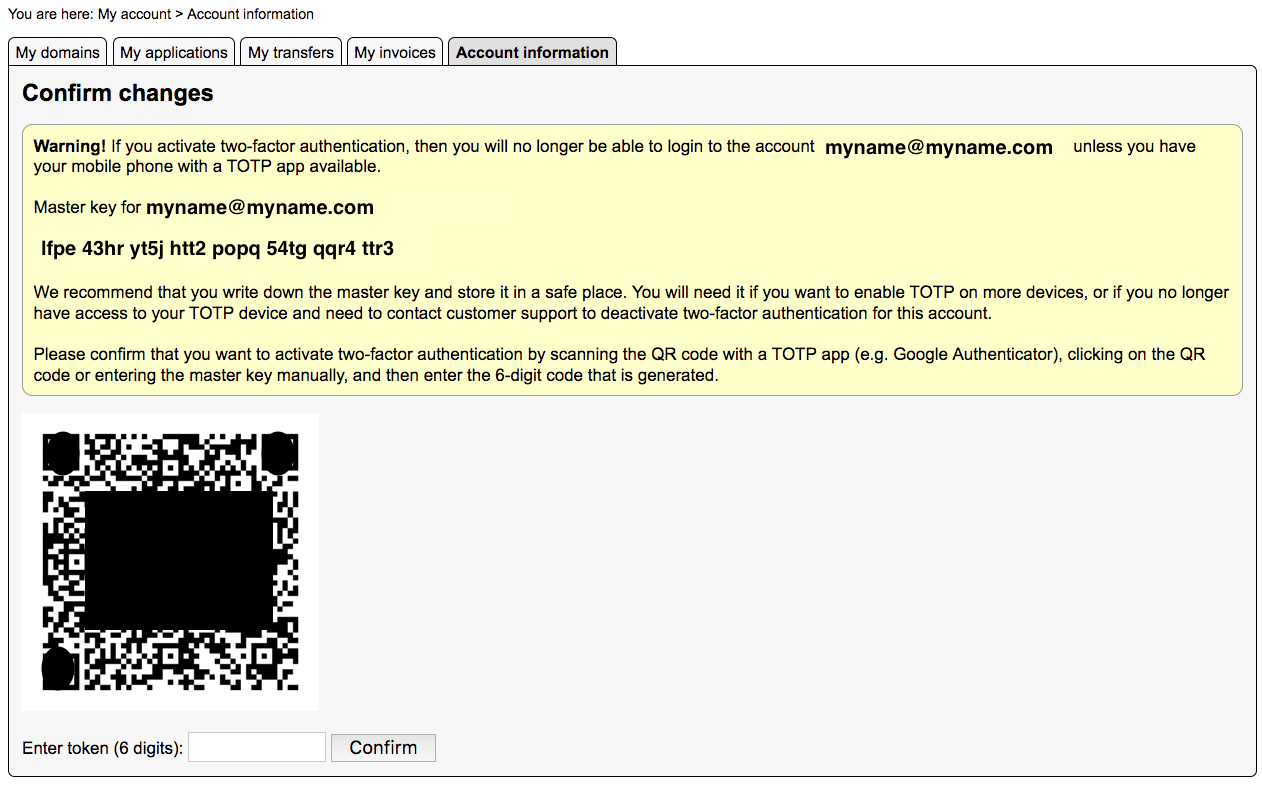 N.B Read the information in the yellow window carefully. After that you can scan the QR-code with Google Authenticator, Authy or another authenticatorapp. Write the code that appears on your phone where it says «Enter token (6 digits):». After, click «Confirm». TOTP is now activated for your account.
View masterkey, add another app or device
If you at a later time want to view your masterkey, for example if you want to setup TOTP for another app or device, click on «Add device/Show masterkey» in Account Information.

Write the code that is shown on your authentication app in the window «Enter token (6 digits):» Then click «Confirm». The masterkey and the QR-code for your account will then be displayed.
See also: