Frequently asked questions
How do I read email on Samsung Galaxy (Android)?
Here is a description on how to configure your Samsung Galaxy Note 3 (Android 4.3) phone to read and send email:
Start the email application "Email".
Set up email
Enter your email address and password and select "Manual setup" to configure a new email account: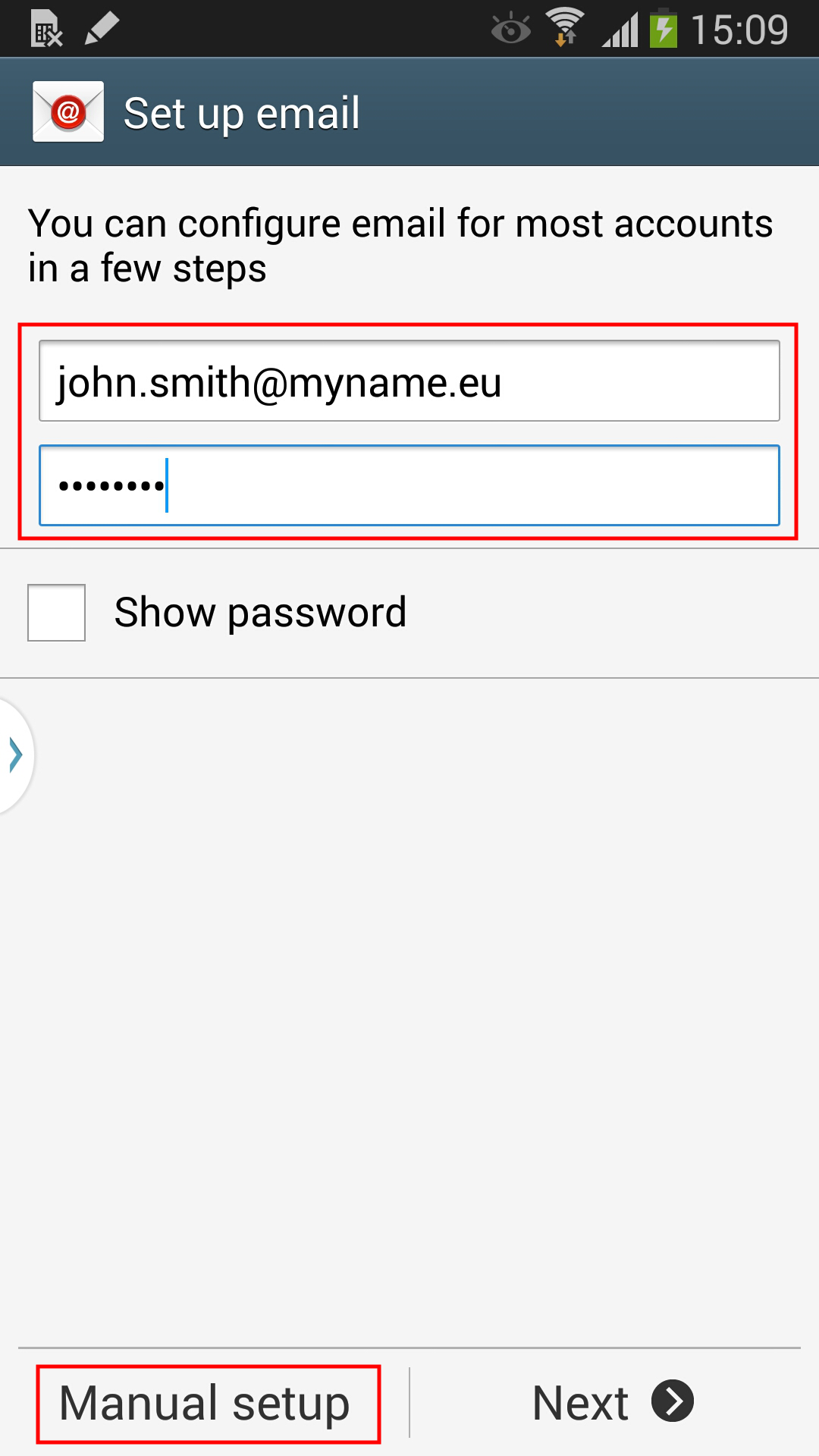 Account Type
Select "IMAP account".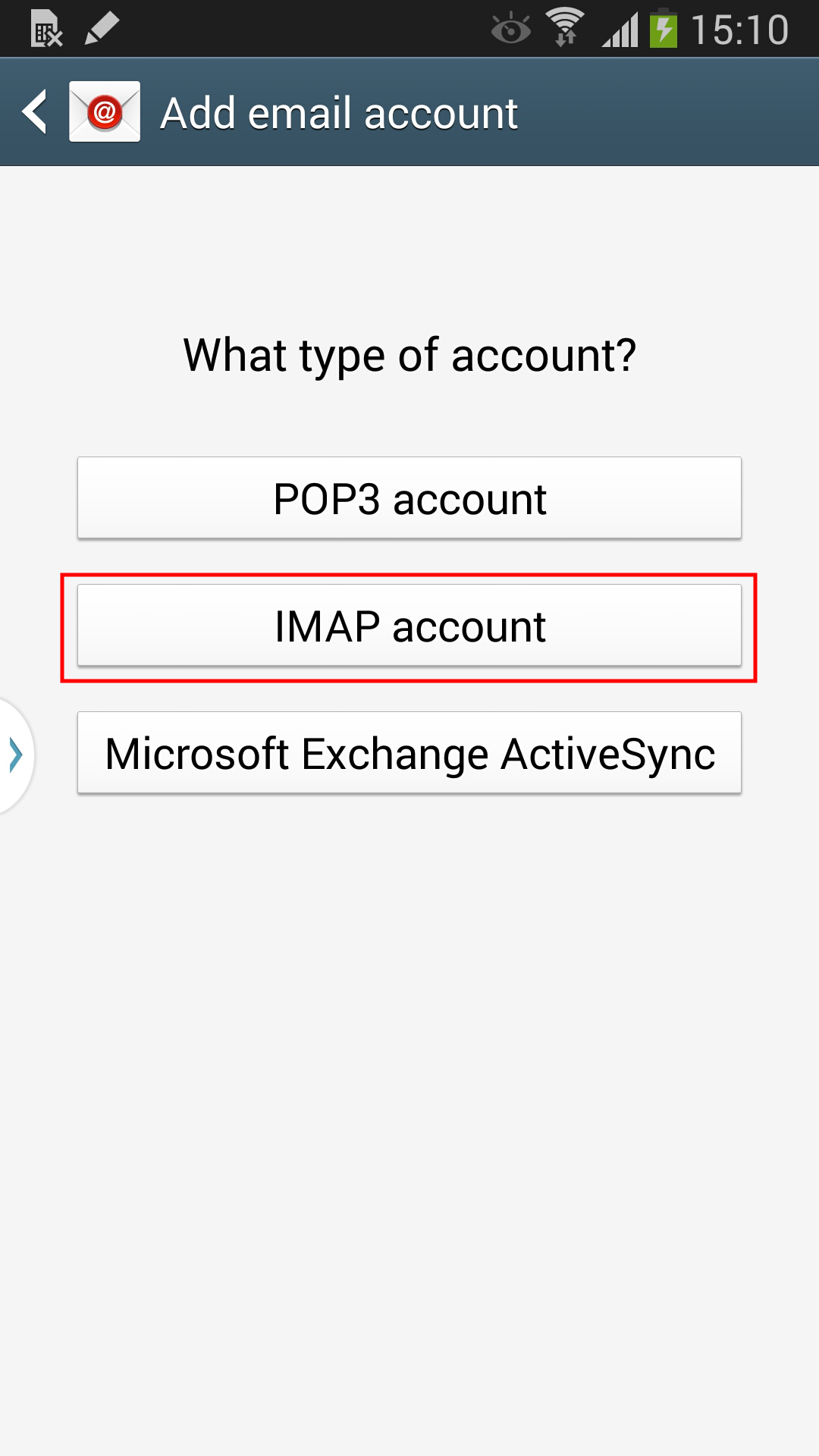 Incoming server settings
Enter your email account name ("example1") and your email account password if field is empty.
Enter the IMAP server name "imap.domeneshop.no" and, if you choose SSL as Security type, Server port 993. Enter "INBOX" as IMAP path prefix.
Outgoing server settings
If you want to use our outgoing SMTP server, then enter "smtp.domeneshop.no" as SMTP server.
Choose Security type "TLS" and make sure the port is set to 587.
Enter the same username and password as for Incoming server settings, if not already completed.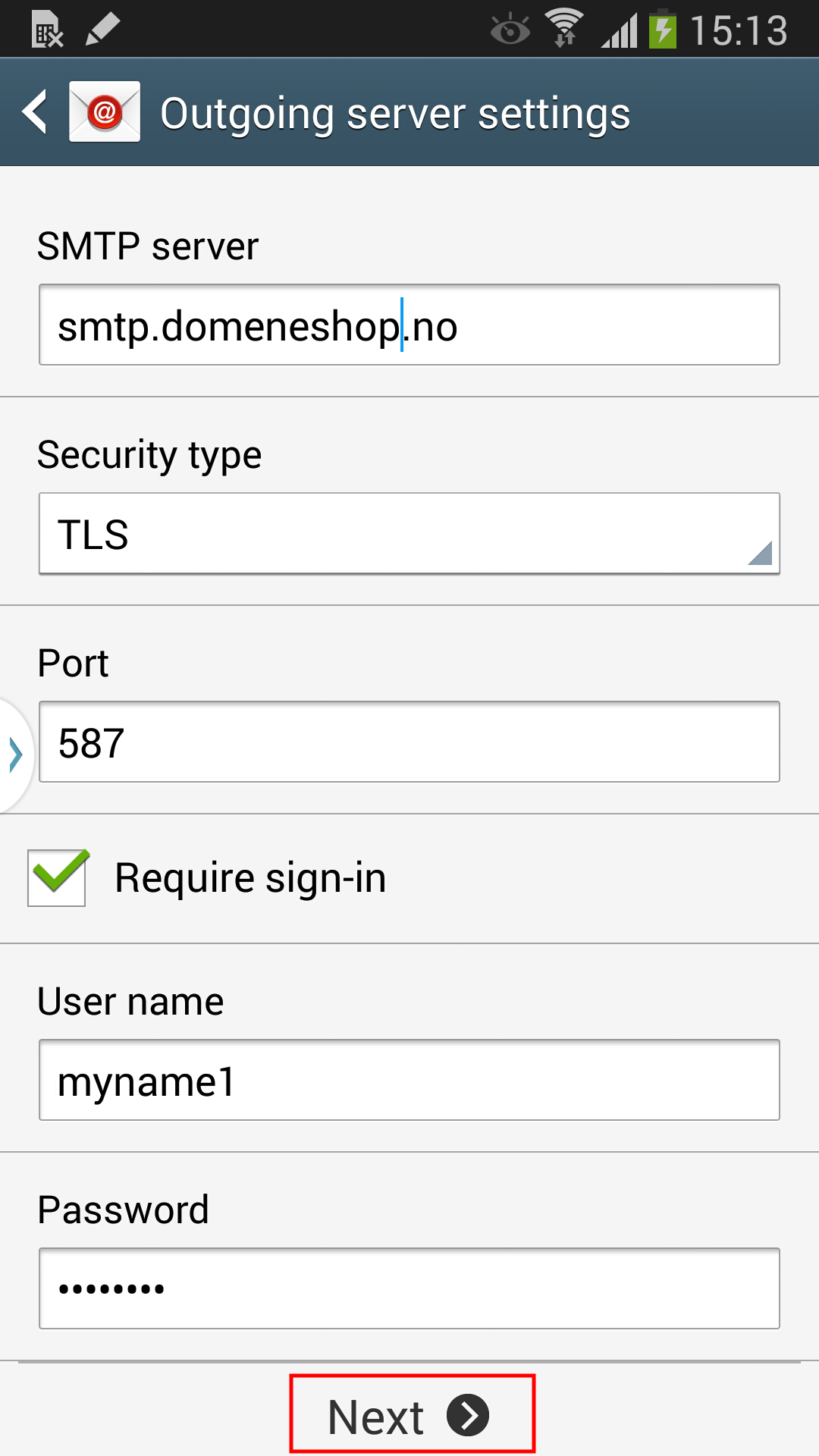 Account options
We recommend that you leave the schedule frequency at every 15 minutes.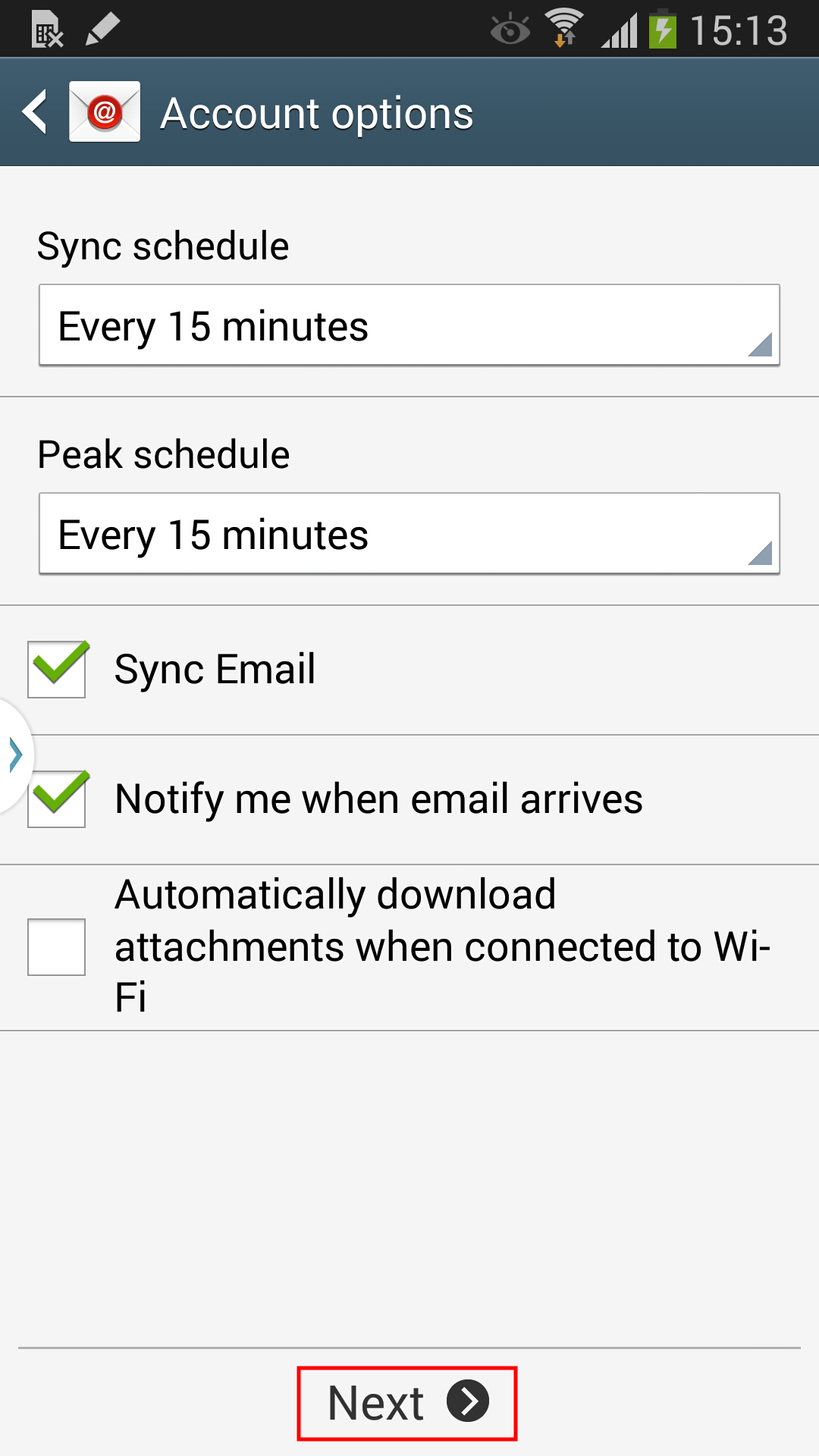 Set up email
Finally, you can enter a description for this email account and your name as it should appear on outgoing email.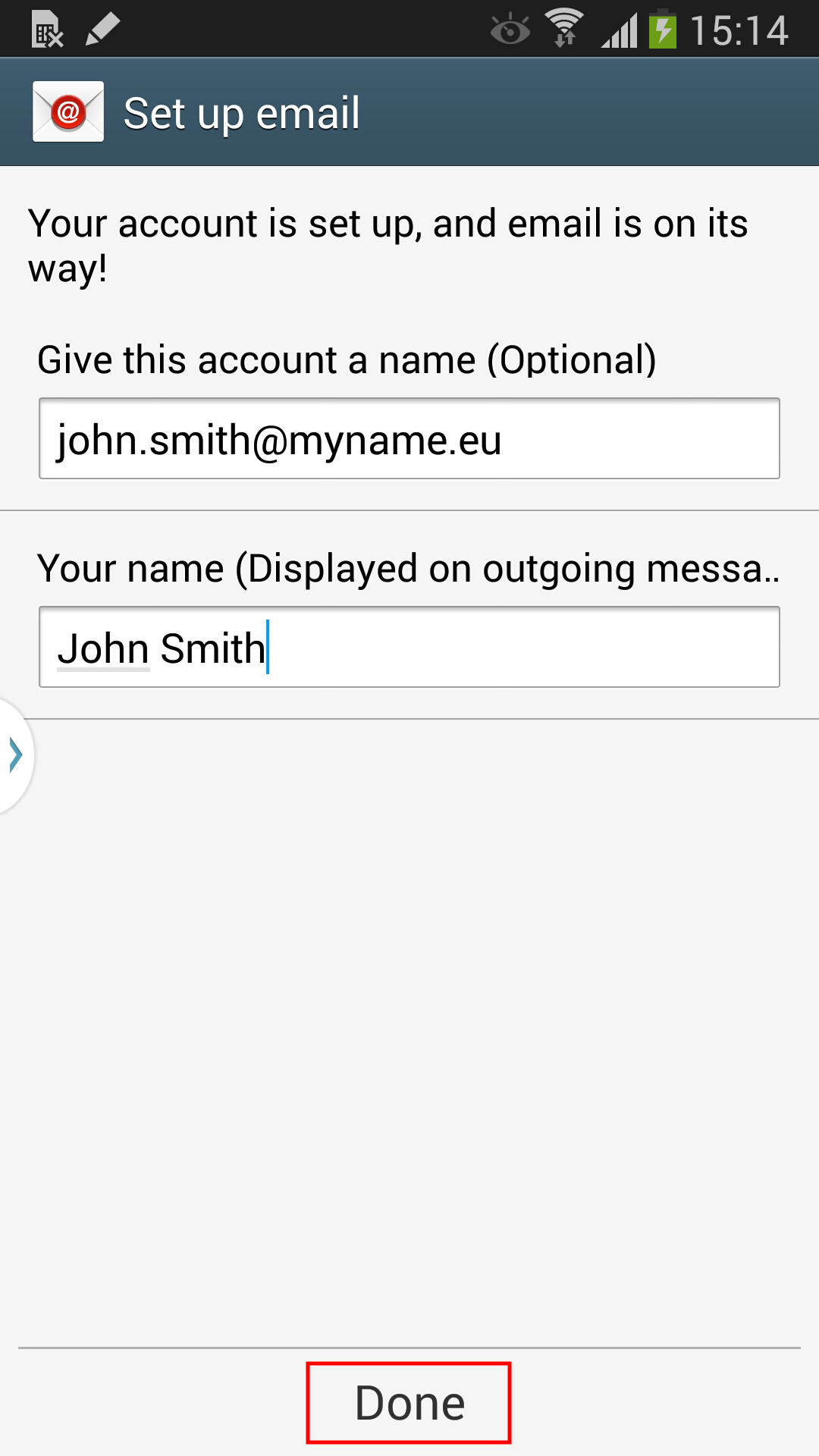 See also: