Frequently asked questions
How to upload files with FileZilla?
To publish web pages and upload files to the web hotel, we use a FTP program. A normal FTP program that is easy to use and works on both Windows and Mac is FileZilla, which can be downloaded here.
When the program is installed you will see the following picture:
The program window is parted in two sections, the left section (marked in red) shows the content on your computer. The right section (marked in blue shows the content on the server (or the web hotel) you connect to.
At the top of the window there are fields where you can addHost, username and password. This information was sent to you by email when the web hotel was activated.
---
Are you missing your FTP information? You will find this under My domains → (click on the domain in question) → Web hosting → FTP
---
When host, username and password are typed in and you have clicked Quickconnect you will (if the login info is correct) see that there are some files and folders in the right section: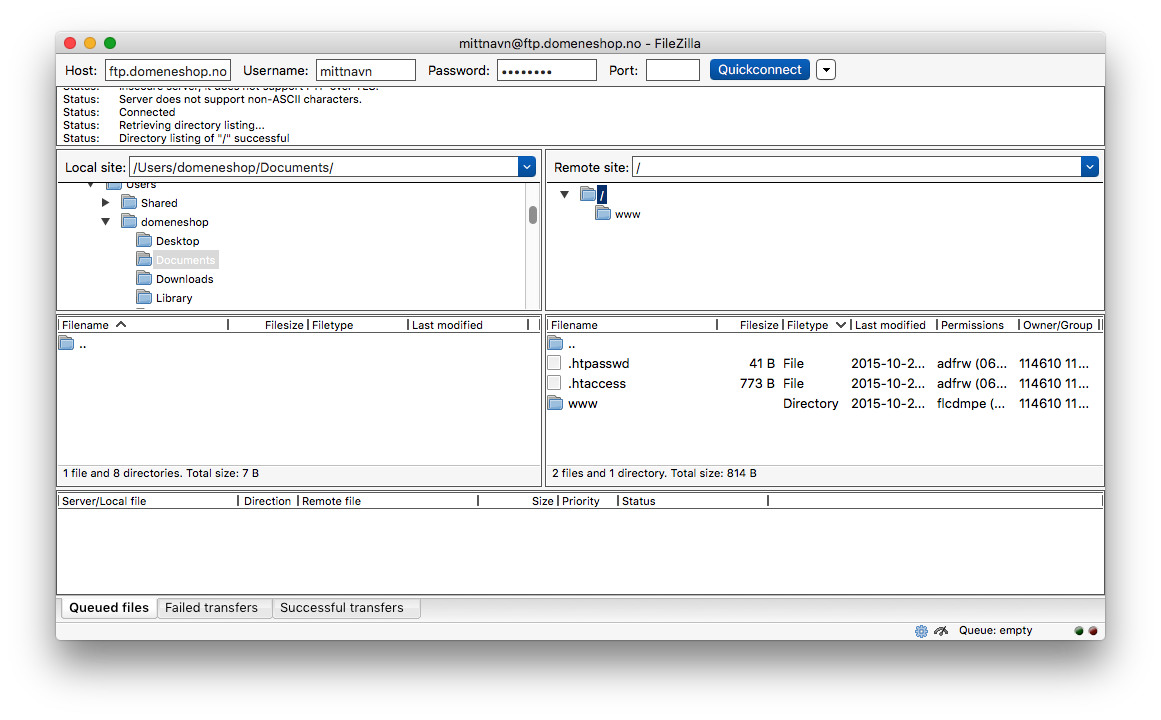 The content in the folder www is what will be available on the internet through your domain name (by visiting http://myname.no), so all the files you wish to be available must be uploaded to this folder. Open the folder by double-clicking on it. From there you can drag and drop (either from the left section in the FileZilla program window, or straight from a local folder on your computer) to the right section in the FileZilla program window: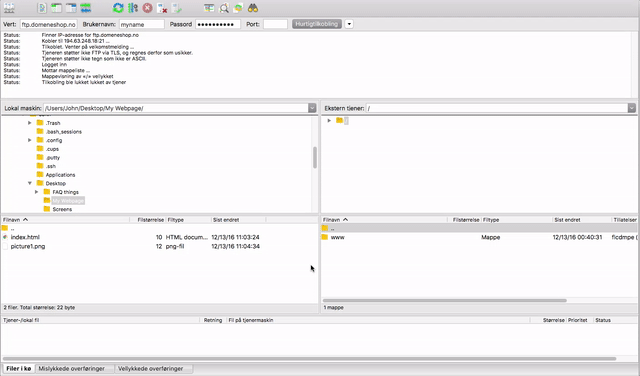 ---
NB: If you are going to install Wordpress or a similar CMS tool all the files inside the Wordpress folder should be uploaded here.
---
The files are now available on your web hotel through the internet. Our web hotels recognize one "special file" with the name index.html or index.php. This is the file that automatically will be shown when someone visits your domain without asking for a specific file (like http://myname.no/mypictures/), so it would be smart that your main page on your web page has this name.