Frequently asked questions
How do I read e-mail with Outlook for iOS?
Please note that this application stores your account information (username and password), incoming and outgoing e-mail on servers in the United States. We recommend that you check with your IT administrator if this is allowed for your email account. For personal- or health information, and many public agencies this will usually not be permitted.
When you open the Outlook application for the first time, you'll be met with the following screen. To set up a new IMAP account press "Add Account" button.
Select IMAP account.
On the next window, press "+" to get advanced settings.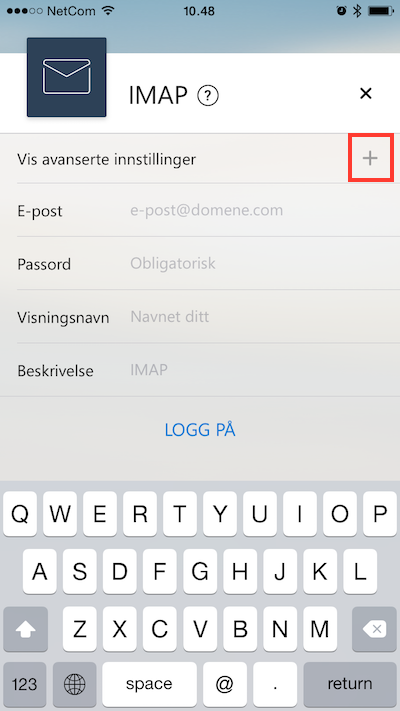 Under advanced settings the hostname fields are the same for all account on our service. Your username and password, as well as your email address, were provided when you created your email account.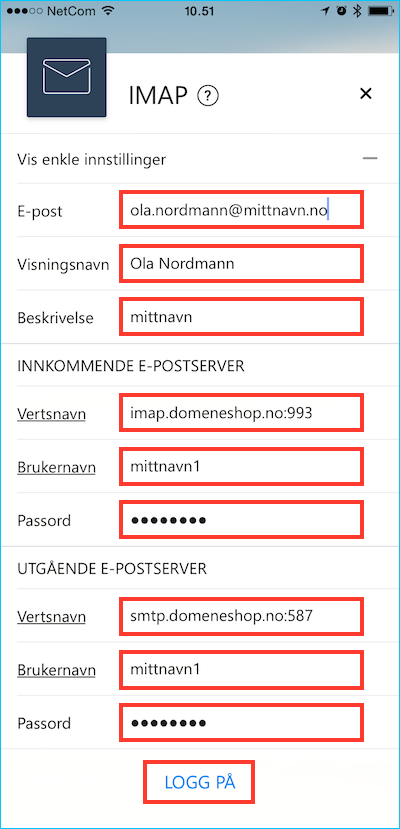 Press "Log on", and you are done.
See also: