Frequently asked questions
How do i read e-mail with Windows 10?
To add your e-mail account in Mail for Windows 10, open the program Mail from the start menu and click Add account. If you already have an account set up in Mail, click the cog wheel and then click Accounts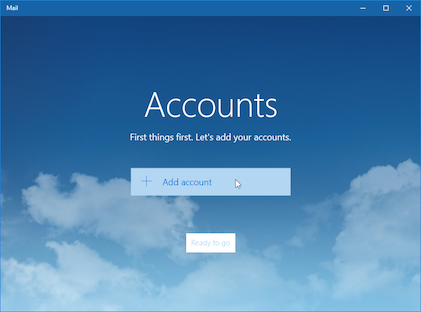 Select Advanced Setup, and then Internet Email (POP, IMAP).
Fill in theese settings:
Incoming email server : imap.domeneshop.no
Account type: IMAP4
Email address : Your e-mail adress. This e-mail adress will be used as sender
Username: Your username (I`ve lost my password, how can i retrieve it ?)
Password: Passordet til din epost-konto hos Domeneshop
Outgoing (SMTP) email server : smtp.domeneshop.no
Check all four boxes at the bottom of the page. Theese activate SSL and autentication for outgoing e-mail(SMTP)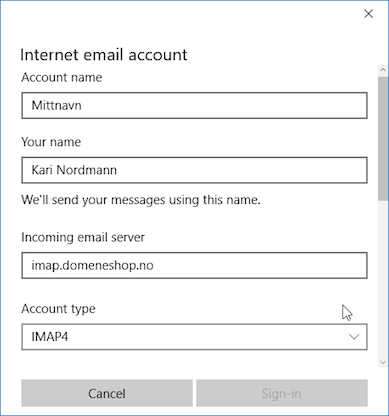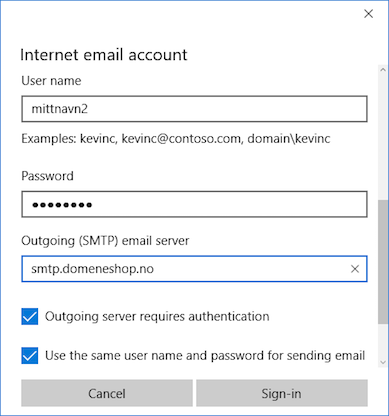 Click Sign in, and you will see the following screenshot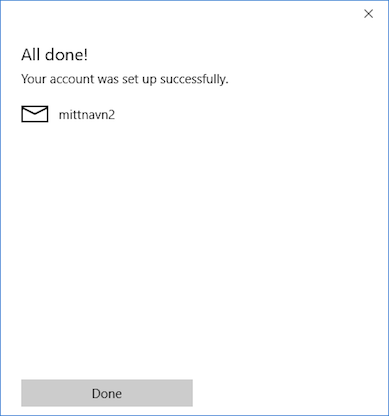 Your account is now ready !