Frequently asked questions
How do I get Domainnameshop-email with Google G Suite?
If you want to use Domeneshop's SMTP server to send email from Google G Suite, you must first log in to Google's control panel and allow. Go to Google Admin and log in with your username and password
1. in the Admin control panel, go to "Apps"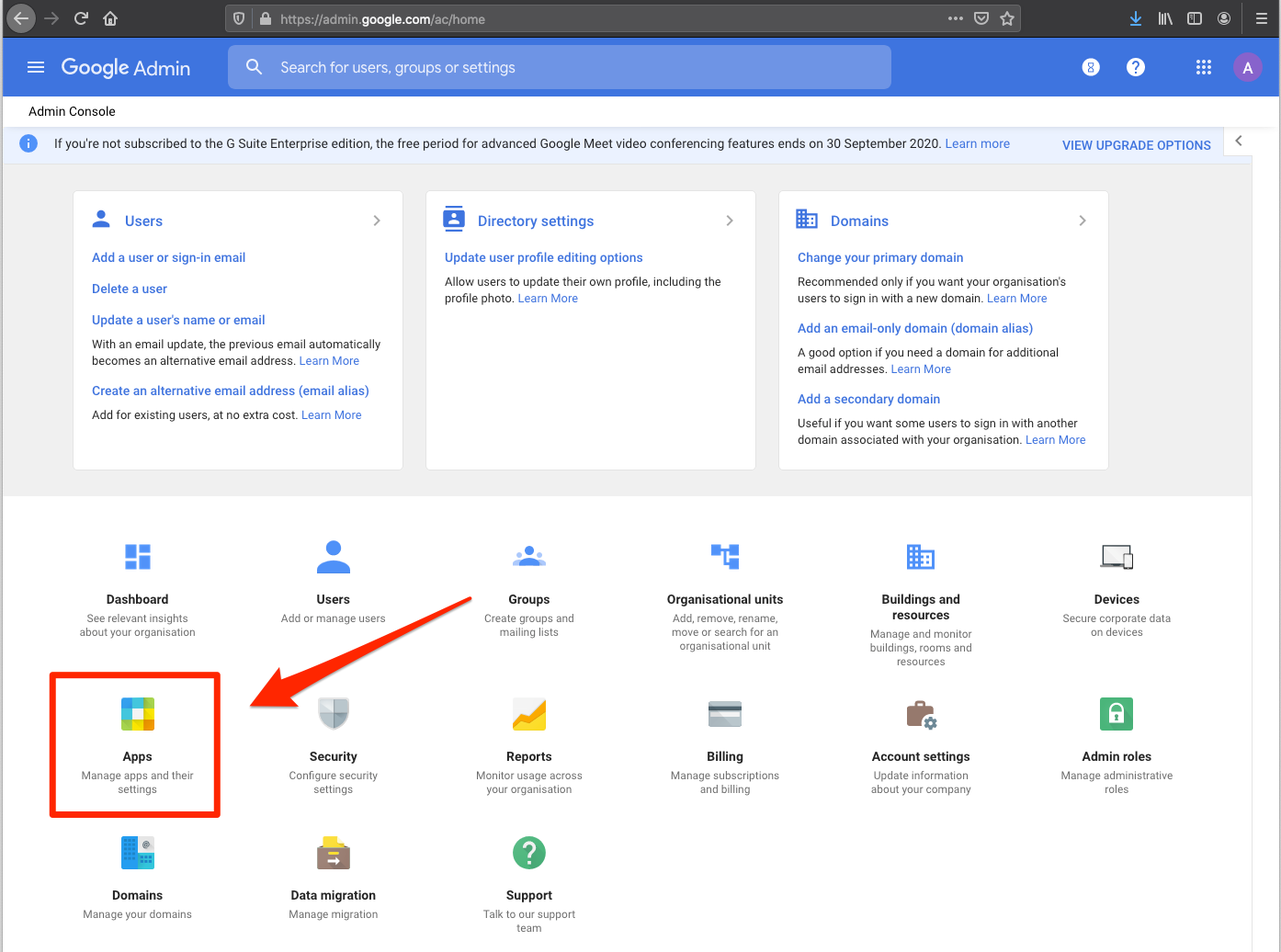 2. Go to G Suite

3. Continue on to Gmail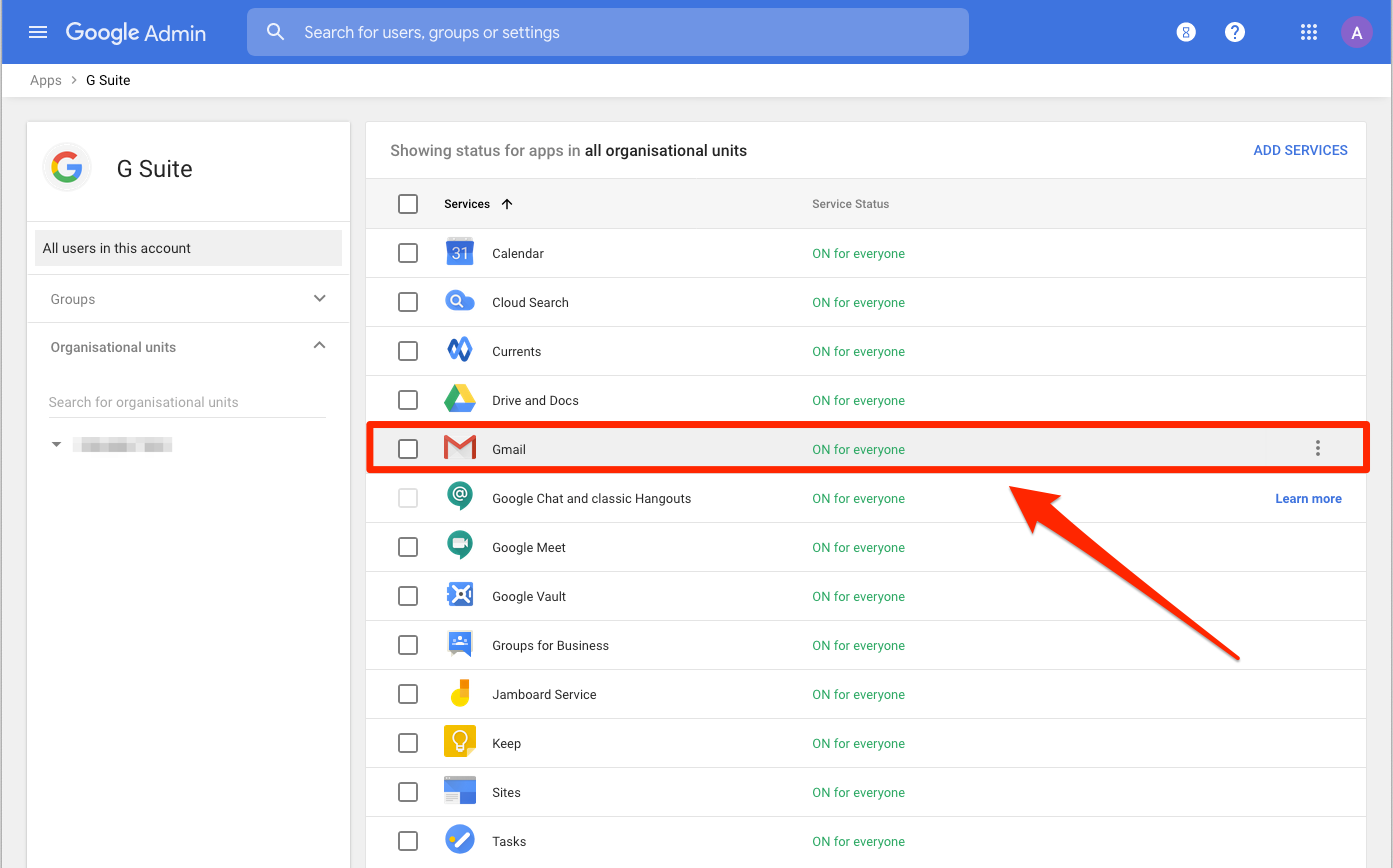 4. Select End User Access
5. Enable "Allow users to send email through an external SMTP server when configuring a 'from' address hosted outside your email domain" and press Save.
All users in your Google Apps account can now add Domainnameshop's SMTP server to Gmail. For instructions on how to add it, see here: How do I set up my Domain Store Email with Gmail?