Frequently asked questions
How do I publish web pages with Adobe Dreamweaver CS5?
Dreamweaver CS5 is an advanced program for making and editing web pages. You can also use it to publish the pages. See more information here: Adobe Dreamweaver.
Before first time publishing, make sure that the settings are correct:
Choose "Edit | Preferences" from the menu. The dialogue box as shown in the screen shot below appears.
Choose "Site" from the left list and click "Manage Sites..."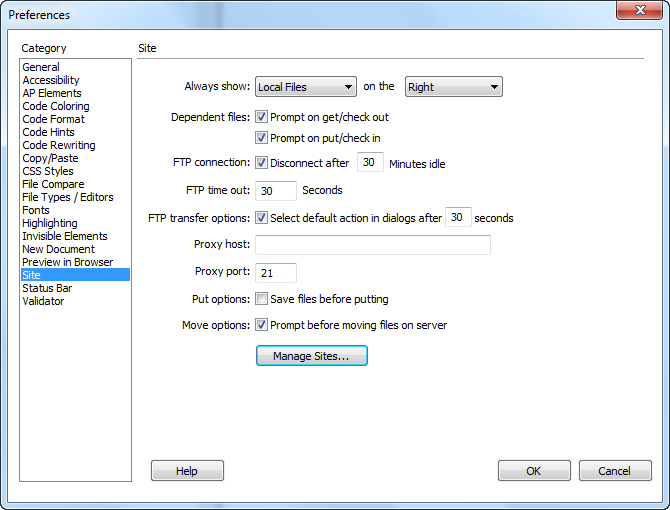 Choose "New" to create a new site or "Edit" to change the settings of an existing site.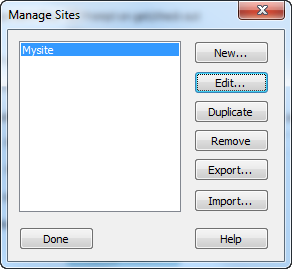 Enter the name of the site, then click on "Servers" in the side panel.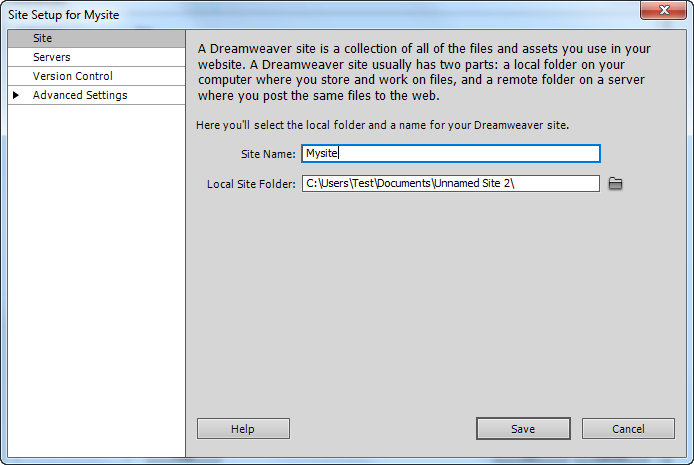 Press the + button to setup a new connection.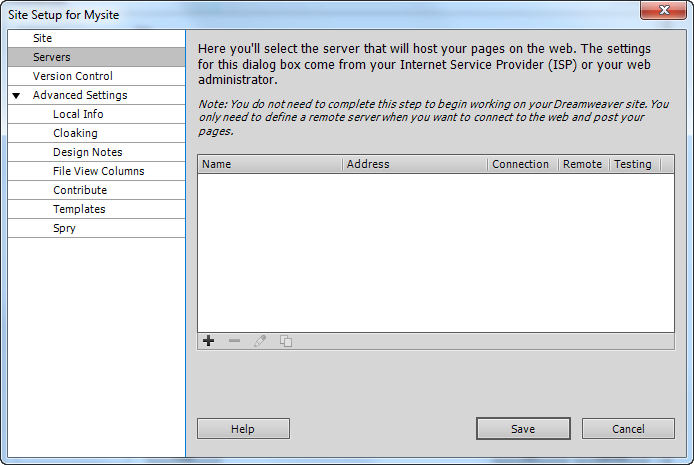 Enter the server, username, password, and URL of the web hotel.
Save, and tick the "Remote" checkbox.
In order to transfer the files from Dreamweaver to the FTP account, you must use the "Files" panel (toggle with "Window"|"Files" in the top menu). Transfer files individually or use the Synchronize-button to upload all changes.
See also: